Kitty My Dad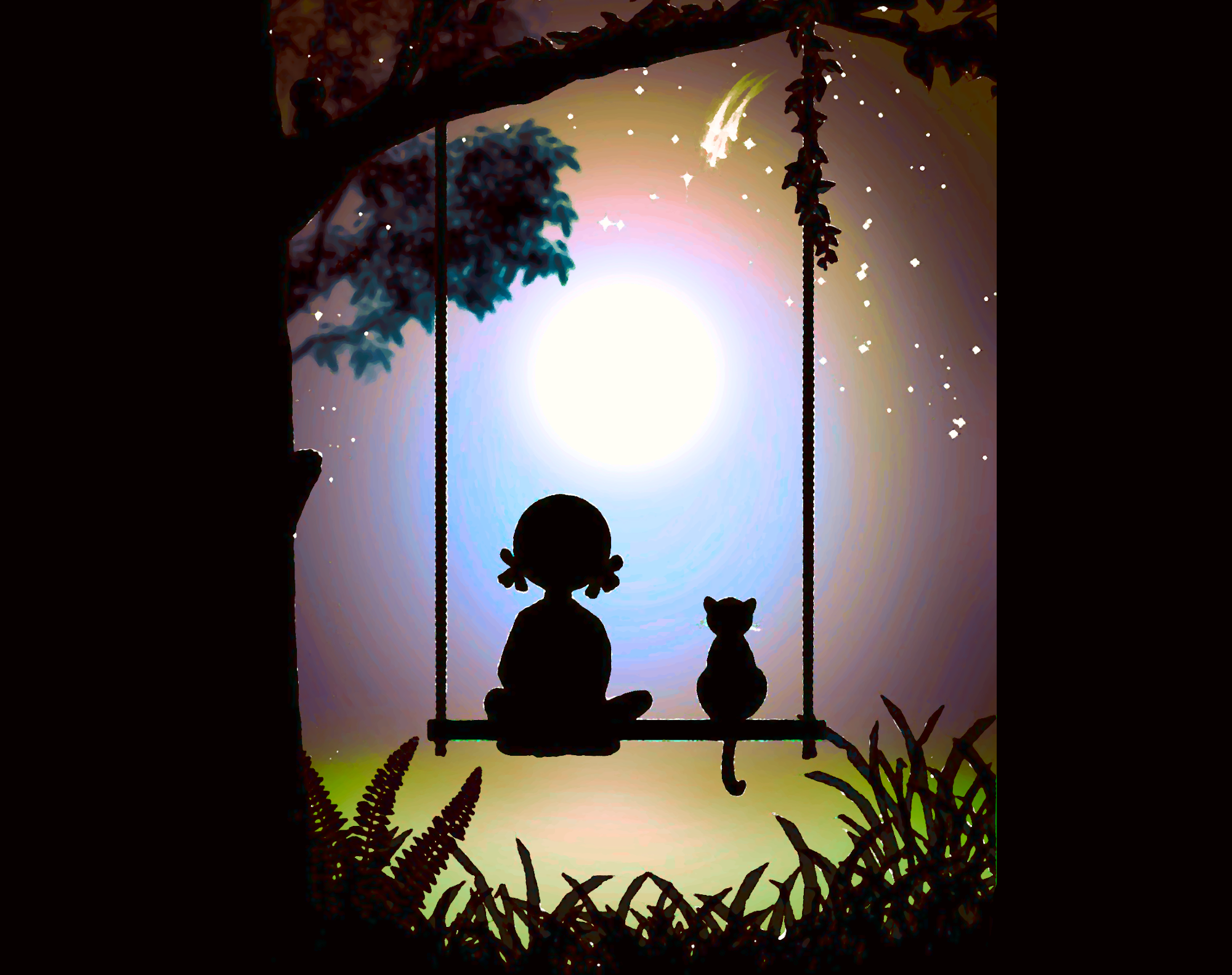 A young girl and her father live in an ordinary village.
One day, while traveling through the woods to gather supplies, the father is suddenly approached by an old witch in search of children to eat.
Wanting to keep her away from the village and from his daughter, the man tries to deceive her and send her in the wrong direction—however, the witch can easily see through his lies. She curses him, transforming the man into a small black cat.
Now, returning to the village, the man must find a way to communicate with and warn his daughter before the witch can reach her.
This is a two-player role-playing game, in which each player takes on the role of either the daughter or the cat/dad.
Download
Click download now to get access to the following files: